Careers at Lake City Medical Center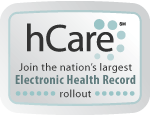 For Physician Recruitment click here

Come and join a team of dedicated, professional, healthcare providers in a professional setting. Be a part of a dynamic team of skilled and compassionate healthcare professionals. Thank you for your interest in working with Lake City Medical Center.

It is the policy of Lake City Medical Center to provide equal opportunity to persons regardless of race, religion, age, gender, disability, national origin, color, or any other classification in accordance with federal, state and local statutes, regulations and ordinances.
Please browse through our current employment opportunities by clicking here.
If you have a disability and require assistance completing the online application, please contact the Human Resources Department at 386-719-9020.
Internal Applicants please click here.